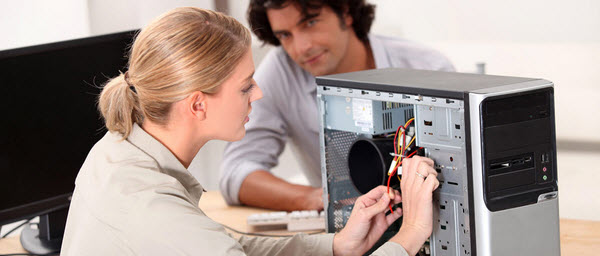 GET EXPERT, FAST, RELIABLE, QUALITY AND AFFORDABLE COMPUTER SERVICES.
From basic computer repairs and upgrades to new sales and custom computer builds, we can service all your computer needs. It's time you got the most out of your computer equipment. Our computer services include both PCs and Macs.
We are a locally owned and operated computer service center based out of Orlando. We know how frustrating it can be to not have reliable computer services which is why we provide on-site computer repairs as well as customized computer builds and installation so you can get optimal performance.
Popular computer services include:
Virus removal and prevention
Fix slow/freezing computer issues
Data recovery
Custom computer builds
Hardware and software upgrades
Screen and keyboard replacement
Server set-up and assistance
Wireless networking
Network support and assistance
When you partner with Synapse360IT, you get the following benefits:
Lower IT costs
Customized computer services
Reduced downtime
Remote IT support
Affordable pricing
Certified computer technicians
Fast resolution time
Call now to schedule your free IT assessment – 407-641-2122.